Click here to apply for your members-only, free access to the eVan Part Estimator site.

V-Sales Company,
The Van Conversion Repair Parts Specialists

[ Repair Parts ] [ Guides ] [ Theft Check List ] [ Converters ] [ Policies ] [ Account Application ] [ New at V-Sales! ] [ FAQ ] [ DCM Company ] [ Manuals on CD-ROM ]

Call our customer service department for further assistance at 1.888.452.7816 or email us.
Van Interior Parts
Air Conditioning Parts & A/C Vents
Electronics - TVs and VCPs; Game parts, headphones, and more
Lights for Interior
Power Parts, centers, receptacles.
Seating, Seat Belt IDs, Pedestals & Bases, Power Seating Unit
Seating - Arm Shear Pin Repair Kit
Switch, misc. (Electronics) - Mark III and Tiara
Van Exterior Parts
Antennas - Boomerang, Roof Top/Side Mount
Ground Effects for LCM Conversions
Running Boards - Edge & Trim Kits
Stripes - Mark III
Stripes-Solutions
Third Brake Lights or Stop Lamps
Tire Covers - Vinyl
Additional Items:

Mark III & Tiara Manuals on CD-ROMS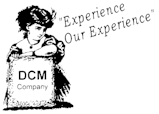 Looking for Replacement Windows for your van conversion? Visit our sister division DCM Company

Visit Surplus Online for Surplus inventory of parts for custom conversions, RVs, trucks, SUVs, marine craft & more
Visit RVseating.com for RV Furniture
Serving the repair industry with repair parts and replacement windows for van conversions repair.
Guarantee your business is run your way, with a company designed to serve you, the automotive repair shop.

Tiara stripes and more parts available.

As a trade-based company, V-Sales policy is to provide list price only to those outside of the industry. We believe every shop has the right to set their own margins on parts for van conversions and other conversion vehicle repair.
Repair Parts for van conversions are available, EVEN when the conversion company is out of business. Contrary to common misconception, parts are still manufactured after the converter shuts down.

Rely on our dedication to the collision repair industry to provide you with parts for conversion vans:

| | |
| --- | --- |
| | Matching single-side fiberglass running boards. |
| | Interior parts such as 12-volt electronics, headphones, switch panels, fuse panels, pleated shades, wood consoles, dash and door kits, drink trays + more. |
| | Replacement furniture, hardware, and power sofa parts. |
| | Exterior parts such as ladders, roof racks, tire carriers, continental kits, stripe packages + more -- LCM Ground Effect Parts; Tiara Die-Cuts |
| | Theft repair check list. |
| | Repair kits - running board tread and edging; shear pins, door pull repair. |
| | Conversion pickup repair parts. |

Rear air conditioner motors and more parts.

V-Sales maintains relationships with the manufacturers who produce parts for van converters. V-Sales strong manufacturer relationships guarantee availability of replacement parts for most van conversions -- no matter if the converter is in business or not. Use the identification points for each Repair Part section to help us identify the repair part you need to repair a van conversion.
Over 75 years combined staff experience in van conversion and conversion-related industries allows us to quickly identify the repair part you need.
Use our toll-free number, 1-888-452-7816, e-mail Customer Service or view the following pages (use the Search function, too) to begin your search for van conversion repair parts. We welcome the opportunity to become your one-stop source.

Please read our Policies & Procedures page.


Mark III & Tiara Manuals on CD-ROMs -
Remember: Add our site to your Favorites or Bookmark now.


Mark III van conversions center caps and Mark III graphic packages.
***Battery Guard for Tiara Motor Coach Conversions - click here to view diagram.
Mark III Switch Panels for electrical items
Rear Air Conditioning Parts
Rear A/C Replacement Parts - evaporator coil, housing assembly, motor, power assembly, and air vents.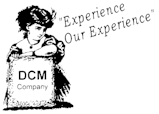 Looking for Replacement Windows for your van conversion? Visit our sister division DCM Company

Visit Surplus Online for Surplus inventory of parts for custom conversions, RVs, trucks, SUVs, marine craft & more
Visit RVseating.com for RV Furniture