Click here to apply for your members-only, free access to the eVan Part Estimator site.

V-Sales Company,
The Van Conversion Repair Parts Specialists

[ Up ]

Call our customer service department for further assistance at 1.888.452.7816 or email us.
Van Interior Parts
Air Conditioning Parts & A/C Vents
Electronics - TVs and VCPs; Game parts, headphones, and more
Lights for Interior
Power Parts, centers, receptacles.
Seating, Seat Belt IDs, Pedestals & Bases, Power Seating Unit
Seating - Arm Shear Pin Repair Kit
Switch, misc. (Electronics) - Mark III and Tiara
Van Exterior Parts
Antennas - Boomerang, Roof Top/Side Mount
Ground Effects for LCM Conversions
Running Boards - Edge & Trim Kits
Stripes - Mark III
Stripes-Solutions
Third Brake Lights or Stop Lamps
Tire Covers - Vinyl
Additional Items:

Mark III & Tiara Manuals on CD-ROMS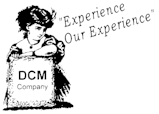 Looking for Replacement Windows for your van conversion? Visit our sister division DCM Company

Visit Surplus Online for Surplus inventory of parts for custom conversions, RVs, trucks, SUVs, marine craft & more
Visit RVseating.com for RV Furniture
Tiara Motor Coach Panels
Below is an example of a panel used by Tiara Motor Coach in their van conversions. Please provide us with the part number, found on the green circuit board inside, and we will research for availability, price, and lead time on the panel you need.
| | |
| --- | --- |
| | |
| | Inside view of panel. Part number is found on the green circuit board. |
| | At left, panel sold as replacement for above part. |
Van Conversion Vehicle Information
Year of van
Make of van
Model of van
Name of van conversion company
Indicate the Part No. needed:
Please provide any additional information about the vehicle or part you feel we should know.

Please provide information on yourself so that a customer service representative may contact you:
| | |
| --- | --- |
| Your first name | |
| Your last name | |
| Your company name | |
| If you are with a company, what type of business are you in? | |
| Address | |
| City | |
| State | |
| Zip | |
| Country | |
Telephone
(include area code)
Fax number
(include area code)
E-mail address