Click here to apply for your members-only, free access to the eVan Part Estimator site.

V-Sales Company,
The Van Conversion Repair Parts Specialists

[ Up ]

Call our customer service department for further assistance at 1.888.452.7816 or email us.
Van Interior Parts
Air Conditioning Parts & A/C Vents
Electronics - TVs and VCPs; Game parts, headphones, and more
Lights for Interior
Power Parts, centers, receptacles.
Seating, Seat Belt IDs, Pedestals & Bases, Power Seating Unit
Seating - Arm Shear Pin Repair Kit
Switch, misc. (Electronics) - Mark III and Tiara
Van Exterior Parts
Antennas - Boomerang, Roof Top/Side Mount
Ground Effects for LCM Conversions
Running Boards - Edge & Trim Kits
Stripes - Mark III
Stripes-Solutions
Third Brake Lights or Stop Lamps
Tire Covers - Vinyl
Additional Items:

Mark III & Tiara Manuals on CD-ROMS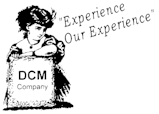 Looking for Replacement Windows for your van conversion? Visit our sister division DCM Company

Visit Surplus Online for Surplus inventory of parts for custom conversions, RVs, trucks, SUVs, marine craft & more
Visit RVseating.com for RV Furniture
Matching Single-Side Fiberglass Running Boards
Exact replacement parts, whenever possible, is our goal. If you have ever tried to get a matching, single-side running board, you know how difficult this is.
With this in mind, we work with fiberglass manufacturers and have developed a single side running board replacement program. Complete the following information and a V-Sales repair parts specialist will contact you to begin the replacement process.
In cases where a matching single side is no longer available, we have matched sets in-stock ready to ship.
While we will assist you in any way we can, we cannot be held responsible for inaccurate information or cosmetic changes made to molds by manufacturers. It is important to note that painted units may not be returned under any circumstances. Please pre-fit before paint.
V-Sales is a trade-based company selling parts for van conversion repair to body shops across the country. Body shops rely on us as the best single source for van conversion repair parts. For the best service to repair your personal vehicle, print this page and take it AND your vehicle to your local body shop. Ask the body shop manager to call our customer service department toll-free number 1-888-452-7816. Or, the manager can e-mail Customer Service.
Van Conversion Vehicle Information
Year of van
Make of van
Model of van
Name of van conversion company
If Chevy or Dodge, measure the wheel base: (in inches)
If Astro, what is wheel base? Standard Extended
Information on the Running Board
Tails -- select one:
| | |
| --- | --- |
| | Running board has tails, the board goes up over the wheel well in back and extends to the bumper. |
| | Running board does not have tails, board ends over the wheel well. |
Ground Effects -- select one:

Running board has ground effects.

Running board is flat, no ground effects.
running board, running boards, runningboard, runningboards
Measurements
Please provide the following information:
Always measure step plates at widest point on the board!
Driver side step plate/tread measure (in inches)
Width:
Length:

Passenger side step plate/tread measure (in inches)
Width:
Length:
Cargo door step plate/tread measure (in inches)
Width:
Length:
Which one of the following do you need? (Choose one)
Driver side running board only
Passenger side running board only
Complete set of running boards
Please provide any additional information about the vehicle or the running board you feel we should know.

Please provide information on yourself so that a customer service representative may contact you:
| | |
| --- | --- |
| Your first name | |
| Your last name | |
| Your company name | |
| If you are with a company, what type of business are you in? | |
| Address | |
| City | |
| State | |
| Zip | |
| Country | |
Telephone
(include area code)
Fax number
(include area code)
E-mail address
runningboards