Click here to apply for your members-only, free access to the eVan Part Estimator site.

V-Sales Company,
The Van Conversion Repair Parts Specialists

[ Up ] [ Shade Installation ] [ Use & Care ] [ Shade Parts ]

Call our customer service department for further assistance at 1.888.452.7816 or email us.
Van Interior Parts
Air Conditioning Parts & A/C Vents
Electronics - TVs and VCPs; Game parts, headphones, and more
Lights for Interior
Power Parts, centers, receptacles.
Seating, Seat Belt IDs, Pedestals & Bases, Power Seating Unit
Seating - Arm Shear Pin Repair Kit
Switch, misc. (Electronics) - Mark III and Tiara
Van Exterior Parts
Antennas - Boomerang, Roof Top/Side Mount
Ground Effects for LCM Conversions
Running Boards - Edge & Trim Kits
Stripes - Mark III
Stripes-Solutions
Third Brake Lights or Stop Lamps
Tire Covers - Vinyl
Additional Items:

Mark III & Tiara Manuals on CD-ROMS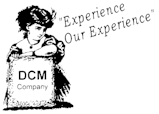 Looking for Replacement Windows for your van conversion? Visit our sister division DCM Company

Visit Surplus Online for Surplus inventory of parts for custom conversions, RVs, trucks, SUVs, marine craft & more
Visit RVseating.com for RV Furniture
Aluminum blinds are going out of style as converters change their preference to pleated shades. In reaction to this change, manufacturers are discontinuing blinds. The most cost-effective replacement for a blind is a pleated shade.

For original pleated shades that no longer work because the string has broken, V-Sales offers a restringing service. This service is ideal when the fabric from the original shade is out of production and restringing will restore the shade's function.

Read our Shade Installation for instructions. Maintain your pleated shades by following the Use & Care information. Look at our Shade Parts page for names of parts.

IMPORTANT:

Please
DO NOT
USE TAPE
to secure your shade if you are sending it to us. Tape peals the paint from the head rail. Use rubber bands or string to secure your shade.
V-Sales is a trade-based company selling parts for van conversion repair to body shops across the country. Body shops rely on us as the best single source for van conversion repair parts. For the best service to repair your personal vehicle, print this page and take it AND your vehicle to your local body shop. Ask the body shop manager to call our customer service department toll-free number 1-888-452-7816. Or, the manager can e-mail Customer Service.
Year of van
Make of van
Model of van
Name of van conversion company
| | |
| --- | --- |
| Where is the shade located? | |
What is the type of window trim?
Is the shade recessed into the plastic window trim/shroud or mounted by metal brackets?

If brackets, select C-shaped/oval headrail or rectangular/square headrail

C-headrail

Rectangular/square headrail
| | |
| --- | --- |
| What type of cord retainers? | If Flat Retainer or Xmas Tree Retainer, indicate color: |
| Is the shape of the shade rectangular or angles? | |
Provide the pleated shade dimensions:
Width (in inches) x Height (in inches)
Model number from shade (if available, found on head rail)

| | |
| --- | --- |
| What is the width of the head rail? | |
Check all that apply:
What is this original window treatment?
Aluminum blind

Fabric shade

If fabric, which type:

Single/day
Single/night
Double/day and night
Pick which color or colors match closest to your original shade (click once on the sample to enlarge view of fabric):
Fabric samples are shown as examples, color and texture appear differently on your computer monitor. Ask our customer service representatives for further assistance with samples.
Pleated Shades - Stitchbond

Wedgewood

Admiral

Chancery

Iris Glow

Bordeaux

Cotton

Snow

Buff Tan

Cappacino

Dark Taupe

Linen

Ash Grey

Sterling

Black

Ocean Spray

Teal

Forest Green

Pleated Shades - Deco

Sky Blue

Silver

Navy Sheer

Buff

Dusty Rose

Antelope

Alabaster

White

Opal

Pleated Shades - Prelude

Nite Pewter

Day Pewter

Nite Lite Gray

Day Lite Gray

Day Fawn

Pleated Shades - Gibralter Opaque

Fern

Camel

Pleated Shades - Gibralter Sheer

Spring Sand

London Fog

Pleated Shades - Chenille

Mushroom

Chrome

Pearl

Pleated Shades - Cellular

Buff

Granite

Pleated Shades - Crepe

Eggshell

Putty

Orchid

Pleated Door Fabrics

Almond

Coffee

Cotton

Glacier

Ash Gray

Mini-Blind Colors

True White

Matte White

Alabaster

Alabaster Pearl

Dark Mauve

Gulf Blue

Sheer

Sheer & Opaque - often used in double day/night shade

Opaque

Silver Mist

Crystal Sheer

Gray

Snow

Crystal Opaque

Ash

Pearl

Fawn Opaque

Charcoal

Porcelain

Sahara Sheer

Desert

Oatmeal

Sahara Opaque

Oyster

Opal

Pewter Sheer

Alabaster

Platinum

Pewter Opaque

Cotton

Smoke

Cream

Antelope

Cappuccino

Taupe

Shell

Tan

Linen Beige

Sandstone

Mushroom
Please provide information on yourself so that a customer service representative may contact you:
| | |
| --- | --- |
| Your first name | |
| Your last name | |
| Your company name | |
| If you are with a company, what type of business are you in? | |
| Address | |
| City | |
| State | |
| Zip | |
| Country | |
Telephone
(include area code)
Fax number
(include area code)
E-mail address
V-Sales' restringing service provides cord repair to all pleated shades, regardless of manufacturer or size. By completing the following information, repairs can be made quickly and returned promptly. Cleaning, fabric repairs, and paint touch-up is not provided.
Restringing Service includes:
New cord, Cord Retainers, and Prepaid return freight. Contact us via our toll-free number, e-mail, or provide the following information to begin your inquiry for Van Conversion pleated shade restringing service.