Click here to apply for your members-only, free access to the eVan Part Estimator site.

V-Sales Company,
The Van Conversion Repair Parts Specialists

[ Up ]

Call our customer service department for further assistance at 1.888.452.7816 or email us.
Van Interior Parts
Air Conditioning Parts & A/C Vents
Electronics - TVs and VCPs; Game parts, headphones, and more
Lights for Interior
Power Parts, centers, receptacles.
Seating, Seat Belt IDs, Pedestals & Bases, Power Seating Unit
Seating - Arm Shear Pin Repair Kit
Switch, misc. (Electronics) - Mark III and Tiara
Van Exterior Parts
Antennas - Boomerang, Roof Top/Side Mount
Ground Effects for LCM Conversions
Running Boards - Edge & Trim Kits
Stripes - Mark III
Stripes-Solutions
Third Brake Lights or Stop Lamps
Tire Covers - Vinyl
Additional Items:

Mark III & Tiara Manuals on CD-ROMS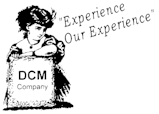 Looking for Replacement Windows for your van conversion? Visit our sister division DCM Company

Visit Surplus Online for Surplus inventory of parts for custom conversions, RVs, trucks, SUVs, marine craft & more
Visit RVseating.com for RV Furniture
Cleaning Instructions
Occasional dusting or vacuuming with brush attachment. If soiled use mild soap and water on area only. No Upholstery or fabric cleaners.
**Note** Shades should be stored in the closed or up position when not in use. This will help to maintain pleat retention and minimize dirt and soil buildup.
Adjusting Cord Tension
After time cords may stretch causing your shades not to operate correctly. This may be corrected by simply removing the bottom cord attachment on both sides of the shade and then pulling the cord tighter and retying a new knot.
**Important** Both sides should be adjusted in equal amounts so your shades will hang evenly. Cord should be fairly tight when you reinstall bottom attachment.
Note: Be sure to not let go of the cord when adjusting as it may travel into the shade and then must be returned for restringing.
Spool attachments may also be tightened by wrapping cord around the spool.