V-Sales Company,
The Van Conversion Repair Parts Specialists

[ Up ]

Call our customer service department for further assistance at 1.800.528.7953 or email us.
Van Interior Parts
Air Conditioning Parts & A/C Vents
Electronics - TVs and VCPs; Game parts, headphones, and more
Lights for Interior
Power Parts, centers, receptacles.
Seating, Seat Belt IDs, Pedestals & Bases, Power Seating Unit
Seating - Arm Shear Pin Repair Kit
Switch, misc. (Electronics) - Mark III and Tiara
Van Exterior Parts
Antennas - Boomerang, Roof Top/Side Mount
Ground Effects for LCM Conversions
Running Boards - Edge & Trim Kits
Stripes - Mark III
Stripes-Solutions
Third Brake Lights or Stop Lamps
Tire Covers - Vinyl
Additional Items:

Mark III & Tiara Manuals on CD-ROMS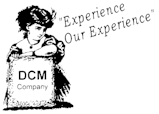 Looking for Replacement Windows for your van conversion? Visit our sister division DCM Company
| | |
| --- | --- |
| | Prices -- Why doesn't the website have prices for the parts? |
| | Catalog -- Is there a parts catalog available? |
| | Manufacturer/Converter -- Does V-Sales manufacture parts or convert vans? |
| | Insurance -- Does V-Sales process insurance claims? |
Conversions -- Vans, Trucks, and SUVS -- are unique vehicles created by national and regional companies. At V-Sales, we work with converters and parts manufacturers to supply repair parts to the collision repair industry.
Giving you a price for a part before we have identified it would be misleading. In some cases, the exact part might not be available. More harm than good would be caused from our customers writing estimates for repair work with prices for parts we could not supply. Each conversion repair part request receives individual attention. Only after we have identified the part from the information you provide can we give you a price for a part.
Responsibility for identifying the correct repair part rests in our hands. After all, we are the "Repair Parts Specialists." Our job is to know which part you need depending on the information you provide. Creating a complete repair parts catalog is not possible with the endless variety of parts converters have used over the years.
In place of a catalog, we recommend using our website as the beginning point for a van conversion repair part search.
V-Sales is distributor of parts for repairing conversions. We do not manufacture conversion parts. We do not convert vans, pickups or SUVs, either. Our mission is to be the best source to the auto body industry for van conversion repair parts.
Check your yellow pages or browse the web if you need someone to do custom conversion work.
Insurance claims, deductibles, mark-ups, and labor rates are not the business of V-Sales. We do not interfere in the relationships between vehicle owner, body shop manager, and insurance company. V-Sales is not involved in the insurance claims process.