Click here to apply for your members-only, free access to the eVan Part Estimator site.

V-Sales Company,
The Van Conversion Repair Parts Specialists

[ Up ]

Call our customer service department for further assistance at 1.888.452.7816 or email us.
Van Interior Parts
Air Conditioning Parts & A/C Vents
Electronics - TVs and VCPs; Game parts, headphones, and more
Lights for Interior
Power Parts, centers, receptacles.
Seating, Seat Belt IDs, Pedestals & Bases, Power Seating Unit
Seating - Arm Shear Pin Repair Kit
Switch, misc. (Electronics) - Mark III and Tiara
Van Exterior Parts
Antennas - Boomerang, Roof Top/Side Mount
Ground Effects for LCM Conversions
Running Boards - Edge & Trim Kits
Stripes - Mark III
Stripes-Solutions
Third Brake Lights or Stop Lamps
Tire Covers - Vinyl
Additional Items:

Mark III & Tiara Manuals on CD-ROMS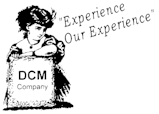 Looking for Replacement Windows for your van conversion? Visit our sister division DCM Company

Visit Surplus Online for Surplus inventory of parts for custom conversions, RVs, trucks, SUVs, marine craft & more
Visit RVseating.com for RV Furniture
V-Sales Returned Goods Policies & Procedures
It is always the intent of V-Sales that an order we ship gets to you in good order, fits, and is installed by you, all without difficulty. However, we are human and occasionally make a mistake, you are human and occasionally order the wrong item, and freight carriers are human and occasionally damage something. In these instances, the following policies apply.
Returned Goods Authorization
In all cases, an RGA number is required and is available from a V-Sales customer service representative.
Inspection
It is your responsibility to check each shipment at time of arrival for accuracy and damage. Any discrepancy should be reported to a V-Sales customer service representative right away.
If we have shipped the wrong item, we will, at our expense, ship you the proper item and arrange to have the wrong one picked up. We do ask that you repackage the item in a manner that will allow it to be received in a salable condition.
If you have ordered the wrong item, we will determine if the item is a standard item or special order.
Standard items can be returned for convenience of the customer but are subject to a 20% restocking charge on the item with no allowance for freight and must have been purchased within the last 30 days.
Special order items may not be returned. We recommend that you receive a significant deposit when ordering these.
Damaged Goods
Since damage claim procedures vary from one carrier to another, it is imperative that you contact a V-Sales customer service representative right away so we can take proper steps to replace the damaged item and have the damaged one picked up.
Billing
All replacement shipments will be invoiced as an original shipment. Credit for returned merchandise, for any reason, is subject to our standing credit and refund policies.
Credit and Refund Policy
All credit for returned merchandise is subject to our inspection upon its arrival at the V-Sales warehouse. All merchandise must be received in a salable condition for credit to be issued.
Upon inspection approval, a credit memo will be issued to apply to a future purchase.
For C.O.D. customers, our refund policy is as follows:
For V-Sales error or damaged shipment, 30 days after the issue date of an unused credit memo, a refund check will be issued and the credit memo canceled.
For customer convenience returns, 60 days after the issue date of an unused credit memo, a refund check will be issued and the credit memo canceled.
Minimum Invoice
Due to invoicing costs, we require a $15.00 minimum invoice. Contact a V-Sales customer service representative for more information.
Returned Checks
Any returned check is subject to a $25 charge for each time it is returned and that customer's terms with V-Sales are subject to immediate review.
Customer information is considered confidential. RV Marketing, Inc. dba DCM Company & V-Sales, does not sell customer information including e-mail addresses.