V-Sales Company,
The Van Conversion Repair Parts Specialists

[ Up ] [ Press Releases ]

Call our customer service department for further assistance at 1.800.528.7953 or email us.
Van Interior Parts
Air Conditioning Parts & A/C Vents
Electronics - TVs and VCPs; Game parts, headphones, and more
Lights for Interior
Power Parts, centers, receptacles.
Seating, Seat Belt IDs, Pedestals & Bases, Power Seating Unit
Seating - Arm Shear Pin Repair Kit
Switch, misc. (Electronics) - Mark III and Tiara
Van Exterior Parts
Antennas - Boomerang, Roof Top/Side Mount
Ground Effects for LCM Conversions
Running Boards - Edge & Trim Kits
Stripes - Mark III
Stripes-Solutions
Third Brake Lights or Stop Lamps
Tire Covers - Vinyl
Additional Items:

Mark III & Tiara Manuals on CD-ROMS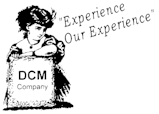 Looking for Replacement Windows for your van conversion? Visit our sister division DCM Company

Visit Surplus Online for Surplus inventory of parts for custom conversions, RVs, trucks, SUVs, marine craft & more
SOLUTIONS
Van conversion repair is a growing problem as parts become obsolete. Solving your problem requires SOLUTIONS, private labeled repair parts from V-Sales.
Tire Carrier
Exact replacement for model years 1992-1996 Dodge vans on Mark III and Sherry Designs conversions. Black finish only. Learn more! Click here.
Ladder
Available in 12" or 14" step width. No hole filling, no priming, and no-repainting required for installation. Ladder matches existing holes in the van. Learn more! Click here.