Click here to apply for your members-only, free access to the eVan Part Estimator site.

V-Sales Company,
The Van Conversion Repair Parts Specialists

[ Up ]

Call our customer service department for further assistance at 1.888.452.7816 or email us.
Van Interior Parts
Air Conditioning Parts & A/C Vents
Electronics - TVs and VCPs; Game parts, headphones, and more
Lights for Interior
Power Parts, centers, receptacles.
Seating, Seat Belt IDs, Pedestals & Bases, Power Seating Unit
Seating - Arm Shear Pin Repair Kit
Switch, misc. (Electronics) - Mark III and Tiara
Van Exterior Parts
Antennas - Boomerang, Roof Top/Side Mount
Ground Effects for LCM Conversions
Running Boards - Edge & Trim Kits
Stripes - Mark III
Stripes-Solutions
Third Brake Lights or Stop Lamps
Tire Covers - Vinyl
Additional Items:

Mark III & Tiara Manuals on CD-ROMS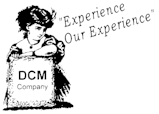 Looking for Replacement Windows for your van conversion? Visit our sister division DCM Company

Visit Surplus Online for Surplus inventory of parts for custom conversions, RVs, trucks, SUVs, marine craft & more
Visit RVseating.com for RV Furniture
Repair Parts for Van Conversions
Repair Parts for van conversions are available, EVEN when the conversion company is out of business. Contrary to common misconception, parts are still manufactured after the converter shuts down. V-Sales maintains relationships with the manufacturers who produce parts for van converters. V-Sales' strong manufacturer relationships guarantee availability of replacement parts for most van conversions -- no matter if the converter is in business or not.
Visit the pages above for information on specific parts.
V-Sales is a trade-based company selling parts for van conversion repair to body shops across the country. Body shops rely on us as the best single source for van conversion repair parts. For the best service to repair your personal vehicle, print this page and take it AND your vehicle to your local body shop. Ask the body shop manager to call our customer service department toll-free number 1-888-452-7816. Or, the manager can e-mail Customer Service.
Below is a partial list of converters that we handle. If you have a conversion van that is not on the list, please contact the webmaster.
Partial Conversion Companies List
| | | |
| --- | --- | --- |
| A & J Vans | A Van Factory | A-Together Customs |
| Abe Corp. | Action Vans | Advantage Vans |
| Aero Vans | American Vans | Auto Form |
| Aviator Van Conversions | Beaver Craft | Beaver Dam Custom Vans |
| Aztec Custom Vans | | |
| Bentley Corp./Good Times Van | Bivouac Conversions | Born Free |
| Braun | C.T.I. | Calais Cruiser |
| Camelot Conversions | Campmobile Vans | Capital Conversions |
| Carolina Vans | Carriage Conversions | Cavalier Coach |
| Celebrity Coach | Centaurus | Centurion |
| Century Motor Coach | Chariot Vans | Chase Industries |
| Chattanooga Conversion | Chevron | Chupp & Son |
| Citation Motor Coach | City Motors | Classic Coach |
| Chrystar | Centar | |
| Clock Conversions | Coachmen Vans | Coachcraft |
| Cobra Van Conversions | Colorado Freedom Wheels | Comet Vans |
| Companion Van | Compliment Vans | Consolidated Leisure |
| Contemporary Coach | | |
| Conversion Specialties | Cougar Custom Vans | Country Coaches |
| Coventry Vans | Cozy Craft | Creation Vans |
| Creative Transportation | Crestliner Vans | Cricket Custom Vans |
| Crown Conversions | Custom Coaches | Custom Craft Vans |
| Daten | Day Cruiser | Debut Coach |
| Delmar Motor Coach | Delta Inter | Designer Vans |
| DeVeer Vans | Diamond Vans | Diplomat Motor Coach |
| Disco Vans | Discovery Vans | DM Conversions |
| DMC Conversions | E-Vans | Elk Enterprises |
| Elkhart Motor Car | Esquire | Etnom |
| Excalibur Vans | Excel Conversion | Exclusive Coach |
| Executive Motor Coach | Explorer | Family Traveler Vans |
| Fancy Vans | Fantasy Vans | |
| Forward Motions | Foxey Van | Freedom Vans |
| Garlvan Conversions | Gemini Van Conversions | Geneva Luxury Motor Vans |
| Ger-Win Vans | Gerring Luxury Vans | Gilley Vans |
| Gladiator | | |
| Glaval | Godfather Vans | Goshen Coach |
| Gran Prix | Gran Ville | Granada Conversions |
| Grand Systems | Grebe | Gulf Stream Coach |
| Happy Times Vans | Idea Van Conversions | Imperial Industries |
| Indian Creek Custom Vans | Infinity Conversions | International Vehicles |
| Jayco | K & S Conversions | Kellog |
| Kentron | Kinley Kustom | Knob Creek Motor Coach |
| Kustom Kreations | | |
| L.C.M. | LaTour Luxury Coach | Legacy Vans |
| Leisure Editions | Leisure Guide Vans | Lifestyle Transportation |
| Lipps Ind. | | Longview Van |
| Lorain Motor Coach | Luxury Cruiser | Luxury Vans |
| Malibu Vans | Mark III | Mark Industries |
| Midway Truck & Coach | Midwest Vans | Monogram Conversions |
| National Coach/Country Coach | National Traveler | Nobility Conversions |
| OmniCraft | Omniquest | Osage Vans |
| Otto Coach Corp. | | |
| Phase III Vans | Premier Editions | Prime Time Conversions |
| Quail Creek Custom Vans | Qualico Conversions | Quality Coaches |
| R & M Vans | RAM Coach | Rainbow Vans |
| Regal Vans | Regency Conversions | |
| Republic Vans | Roadrunner Vans | |
| Rockwood | Rocky Ridge Vans | Roman Wheel |
| Royal Motor Coach | Royal Vans | Royston Custom Vans |
| Sandpiper Conversions | Sands Industries | Santa Fe Vans |
| Seven-O-Seven | Sherrod Vans | Sherry Vans |
| Signature Van | Skyline | Smitty's Van Conversions |
| Southern Coach | Stagecoach | Stamina Vans |
| Starcraft | Starcruiser Van | Starline |
| Stimus Conversions | Studebaker Motor Coach | Sun Hawk |
| Tern Industries | Teton Motor Coach | Tiara Motor Coach |
| Tidwell Motor Coach | Timeless Vans | Tra Tech Midwest |
| Tradewinds Conversions | Trans-Aire | Travel Craft |
| Travel Quest | Tugalo River Custom | Turtle Top |
| U.S. Conversions | Unique Motor Coach | Universal Conversions |
| V.I.P. Vans | Valley Vans | Van American |
| Van Epoch | | |
| Van Express | Van Patton Vans | Van Tique |
| Vemco | VIC Vans | Voyager Conversions |
| Vyquest | Wagon Wheel Custom Vans | Waldoch Crafts |
| Wedge Conversion Corp. | Wildcat Custom Vans | Winnebago |
| Zimmer Motor Vans | | |
| | | |
econoline, gmc, vandura, express, savana, safari, astro