V-Sales Company,
The Van Conversion Repair Parts Specialists

[ Up ]

Call our customer service department for further assistance at 1.800.528.7953 or email us.
Van Interior Parts
Air Conditioning Parts & A/C Vents
Electronics - TVs and VCPs; Game parts, headphones, and more
Lights for Interior
Power Parts, centers, receptacles.
Seating, Seat Belt IDs, Pedestals & Bases, Power Seating Unit
Seating - Arm Shear Pin Repair Kit
Switch, misc. (Electronics) - Mark III and Tiara
Van Exterior Parts
Antennas - Boomerang, Roof Top/Side Mount
Ground Effects for LCM Conversions
Running Boards - Edge & Trim Kits
Stripes - Mark III
Stripes-Solutions
Third Brake Lights or Stop Lamps
Tire Covers - Vinyl
Additional Items:

Mark III & Tiara Manuals on CD-ROMS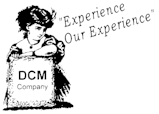 Looking for Replacement Windows for your van conversion? Visit our sister division DCM Company

Visit Surplus Online for Surplus inventory of parts for custom conversions, RVs, trucks, SUVs, marine craft & more
[ Repair Parts ] [ Guides ] [ Theft Check List ] [ Converters ] [ Policies ] [ Account Application ] [ New at V-Sales! ] [ FAQ ] [ DCM Company ] [ Manuals on CD-ROM ]
Index of Press Releases
Conversion Vehicle Deliveries Increase for 1999
NEW SOLUTIONS® AVAILABLE ON OBSOLETE VAN CONVERSION REPAIR PARTS
SHADE RESTRING PROGRAM ANNOUNCED FOR REPAIRING VAN CONVERSIONS
CONVERSION VEHICLE DELIVERIES INCREASE
Elkhart, Ind. – Overall conversion vehicle deliveries were up 2.7% for 1999 with 152,600 units delivered, according to the Recreation Vehicle Industry Association (RVIA) Annual Review. This reversal in a downward trend is attributed to the increasing popularity of conversion pickup trucks and conversion sport utility vehicles while van shipments were down -0.5%. For body shops across the country, conversion vehicles will continue to enter their facilities for repair work for years to come.
Body shops in the east north central part of the country defined by RVIA – Illinois, Indiana, Michigan, Ohio, and Wisconsin – will see the largest number of conversions. These states received 31.10% of conversion shipments in 1999. While conversion vehicles maintain their popularity, the issue of sourcing parts for repairing conversions will continue to challenge body shops. "In 1994 when almost 260,000 conversions were delivered, the companies manufacturing parts were thriving," states Bob Vogelzang, president & CEO of V-Sales, a distributor of parts for conversion repair. "As conversions lost popularity, the parts manufacturers decided to obsolete many parts that weren't being used by conversion companies."
Unlike automakers that keep parts available for at least five years after production, conversion companies are unable to provide parts after their parts manufacturer ceases production. The relatively small quantities and endless variations on parts never encouraged aftermarket copies of parts used in conversion vehicles.
Answers to the question of where to find parts for repairing conversions are given by Vogelzang: "Body shops managers can call the converter, if the converter is still in business. The manager can call the parts company, if the parts company is still in business. The manager could also look through a salvage yard. For the fastest sourcing of parts, the manager should call a conversion repair parts distributor." Companies that distribute conversion parts for repair obtain parts by purchasing obsolete inventories or buying from the parts manufacturer direct. Vogelzang has taken conversion repair parts a step farther by having his own line of obsolete parts manufactured for use in collision work. The private-labeled line is called SOLUTIONS® and consists of conversion repair parts such as ladders, tire carriers, roof racks, and windows. SOLUTIONS® parts are designed for the most cost-effective repair work by decreasing installation time and providing an exact fit.
As the popularity of van conversions potentially continues to decline, finding parts for repair will become increasingly more difficult. For more information on repairing conversion vehicles and parts sourcing, contact V-Sales at 1-800-528-7953 or visit them on-line at www.v-sales.com.
NEW SOLUTIONS® AVAILABLE ON OBSOLETE VAN CONVERSION REPAIR PARTS
Elkhart, Ind. – Replacements for obsolete parts for van conversion repair are now available through SOLUTIONS® by RV Marketing, Inc. Private labeled repair parts, named SOLUTIONS®, include universal ladder and roof rack, and Dodge tire carrier from the V-Sales division. Able window sizes, other manufacturer's obsolete window sizes, and Able pop-out glass are available through the DCM Company division.
According to Bob Vogelzang, President & CEO of RV Marketing, Inc., new parts are added to the SOLUTIONS® group to meet growing demand on obsolete parts. "Even though converters stop using a part such as a ladder on new conversions," Vogelzang states, "Older van conversions on the road still need repair parts after a collision." SOLUTIONS® parts are designed exclusively for repair work to van conversions.
Availability questions on SOLUTIONS® parts should be directed to V-Sales, and questions on SOLUTIONS® glass and windows should be directed to DCM Company – both toll-free at 1-888-303-8580. Or, browse technical information on the Internet at www.v-sales.com.
SHADE RESTRING PROGRAM ANNOUNCED FOR REPAIRING VAN CONVERSIONS
Elkhart, Ind. – Common to van conversions in body shops for repair is pleated shades that no longer function. Wear and tear on internal mechanisms can break the string that runs through the shade fabric and rail. Broken strings prevent the shade from sliding up and down.
Obsolete fabrics, fading caused by the sun, and converters who have gone out of business make finding an exact match with a new pleated shade almost impossible.
V-Sales announces a restringing program to return pleated shades to working order. The repair includes new cord, cord retainers, and grommets. Restringing does not include fabric cleaning or mending and does not provide paint touch-up on rails. However, restringing is a cost effective alternative to purchasing a new pleated shade. Also, a repaired shade will match the existing set of shades to maintain the original look of the van conversion.
For proper restringing, V-Sales requires an advance call from the body shop or parts manager who can provide the shade's installed height measurement.
To receive V-Sales' pleated shade repair program guidelines, call 1-800-528-7953 and ask for Amy Thomas. Visit V-Sales on-line at www.v-sales.com.